LIPUTEC Below Ground Separators
Our Liputec grease separators offer the most cost effective component system solutions. The separator body is not a load bearing structure therefore any wheel or traffic loadings must be supported via a suitable slab (designed by others) to support the applied loadings.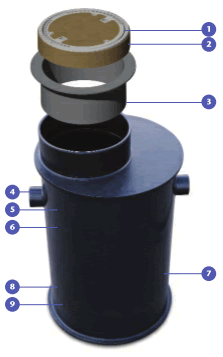 Load Class D400 cast iron access cover with single seal

600mm clear opening access cover for easy servicing access.

Raising tube easily cut on site to suit specific inlet/outlet pipe invert requirements.

Ø110mm or Ø160mm inlet/outlet spigots.

Highly corrosion resistant high density polyethylene construction.

Lightweight construction for easy of handling.

Tough, fully welded construction withstands site handling, concrete pour and groundwater pressures.

Concrete anchor flanges to arrest buoyancy in high water table applications.

Flat base ensures high stability during site movement, storage and installation.

A

B

C

D

E

F

Nominal Size
(NS)

1

1100

738-1000

345

110

705

70

2

1100

743-1000

350

110

830

70

4

1100

798-1000

405

160

1145

70

7

1300

858-1000

465

160

1385

70

10

1600

740-1000

348

160

1367

100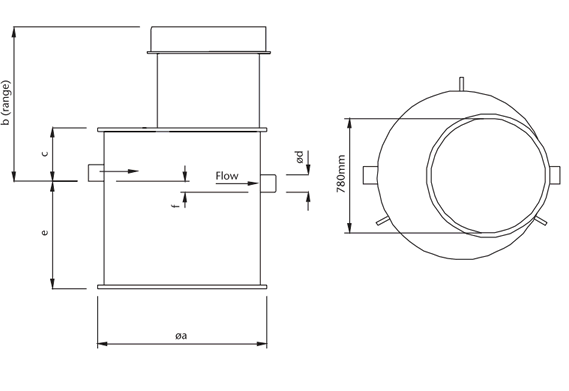 The LIPUTEC below ground separators are currently not available for purchase online,
please phone our technical support team for further details and prices on 01386 832205