Aqua Mundus

Grease Management Specialist
Aqua Mundus are innovative wastewater engineers in the specialist field of fats, oils and grease. We pride ourselves in supplying, installing and maintaining leading products and services to the catering industry.
Our expertise and technical knowledge allow our team to advise the most cost effective solution for your wastewater treatment through a range of industry approved systems.
As an environmentally aware company we understand the impact wastewater can have, not only for the local environment but for your business reputation and profit.
We work with some of the leading UK restaurants, pubs, hotels and fast food outlets, with our expert advice we can guarantee the products and services we offer are the best solution available following our extensive testing of the equipment and specific wastewater understanding.
Aqua Mundus create a relationship with our clients from the start, we offer consultancy along with design, specification and build advice. Our extensive range of clients receive leading customer service and technical support with the satisfaction that we are here for any on going maintenance required and reactive calls should the occasion arise.
Please view the extensive range of products available through this website or feel free to contact a member of our team who will be more than happy to help on 01386 832205
Aqua Mundus Ltd
15 Waterloo Business Park
Waterloo Road
Bidford on Avon
Warwickshire
B50 4JG
The Environment Agency estimate 75% of sewer blockages are caused by a build-up of FOG.
source - Environment Agency
Water Industry Act 1991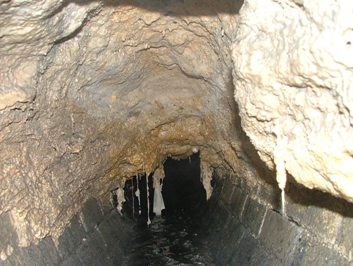 It is a criminal offence under section 111 of the Water Industry Act 1991 to discharge into the public sewers any matter which may interfere with the free flow of wastewater. In addition, where the water company has incurred costs in dealing with the detrimental effects on the sewers e.g. removing blockages cleaning sewers, investigating and remedying flooding or pollution incidents, it can take legal action to recover these costs. Prosecution can result in substantial fines or even imprisonment.
(Image - http://www.britishwater.co.uk)