October 13, 2020
Unblocktober - Save Our Sewers And Seas
8,000,000
8 million tonnes of plastic are dumped in the ocean every year
48%
48% of the British public have flushed wet wipes
180,000,000
180 million - estimated number of cotton buds flushed down our toilets each year
48%
48% of the nation pour fats, oils and grease (FOG) down their drains
Unblocktober is the world's first month-long national campaign and awareness month to improve the health of our drains, sewers, watercourses and seas - driven completely by the British public.
Unblocktober 2019 saw more than 5,000 Britons across the country pledge to change their kitchen and bathroom habits at home and at work to help save the environment, and this year we need even more of you to get involved.
So we are asking you to commit to not putting the following 16 items down the drain this month so you can make a big difference, without having to make a big effort...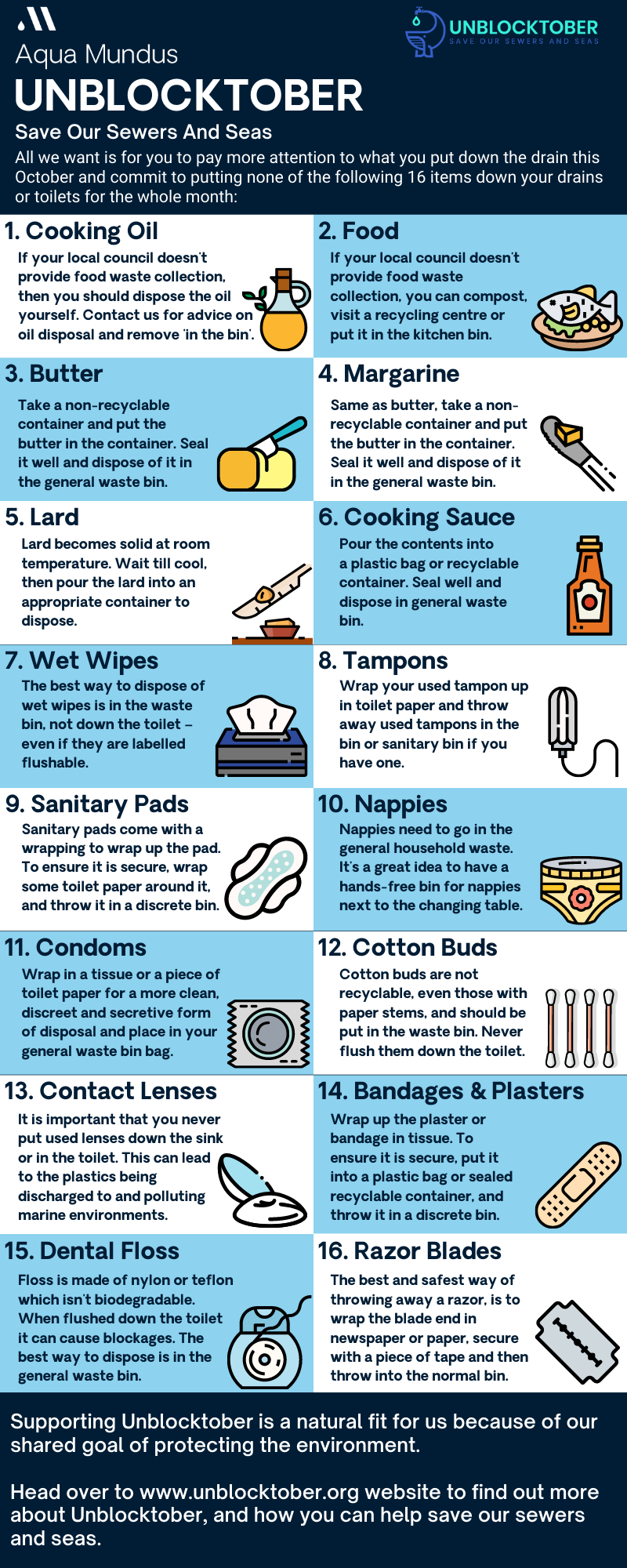 You can find more information about Unblocktober on their website - https://www.unblocktober.org/