In stock
£
1,690.00
£

2,028.00

(inc VAT)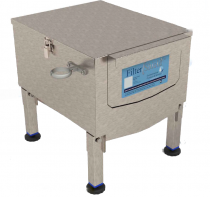 In stock
£
1,300.00
£

1,560.00

(inc VAT)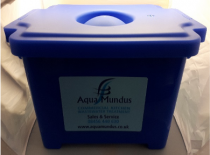 In stock
£
562.50
£

675.00

(inc VAT)
FilterShield
FilterShield is an effective tool to separate and remove solids whilst enabling water to drain away. FilterShield uses a pressure drop to effectively separate and retain solids, allowing water to drain away. Effluent enters the FilterShield and any solids present are captured in the filter basket. The filter basket has 4mm perforations to allow water to pass through and solids to be retained, but there is also the additional option of a 2mm filter that will trap even smaller particles such as Coffee Grinds. FilterShield has an easy to remove lid with a silicone rubber seal to prevent any odours escaping. The filter basket is easy to remove and empty, which makes it easy to maintain.
Here is how you can take back control:
1. We help you choose the right products for your commercial kitchen operation. Talk to someone from our team and help find what is best for your business with a free site survey.
2. Install and easily manage your grease management and food waste products.
3. Get a solution that works for you and concentrate on growing your business.
Contact Aqua Mundus today, and we can help you find what suits you best for your business. We can sort out your grease and solids waste to help your business growth.
Our Filter Shield Products: